Our signals made +141 pips profit today.
This is the copy of the actual email that we sent to our subscribers:
From: Dave Hughe <plainfx@gmail.com>
Date: Mon, Oct 3, 2016 at 4:38 PM
Subject: USDJPY correction and new orders
To:
These are the daily chart orders. Keep in mind that all of them are the USD-related orders. Therefore the total combined risk of these 3 orders should not exceed your regular risk per a single order.
USDJPY Buy one unit at 101.70 SL 101.18
USDJPY Sell one unit at 101.18 SL 101.70
EURUSD Buy one unit at 1.1245 SL 1.1204
EURUSD Sell one unit at 1.1204 SL 1.1245
NZDUSD Buy  one unit at 0.7293 SL 0.7249
NZDUSD Sell  one unit at 0.7249 SL 0.7293
The results of these FX signals were as follows:
1. USDJPY – bought at 101.70, the stop signal was updated and later triggered at 102.70 for the net profit of +100 pips:
From: Dave Hughe

<plainfx@gmail.com>
Date: Tue, Oct 4, 2016 at 4:52 PM
Subject: USDJPY SL 102.70
To:
On the chart this trade looked like this: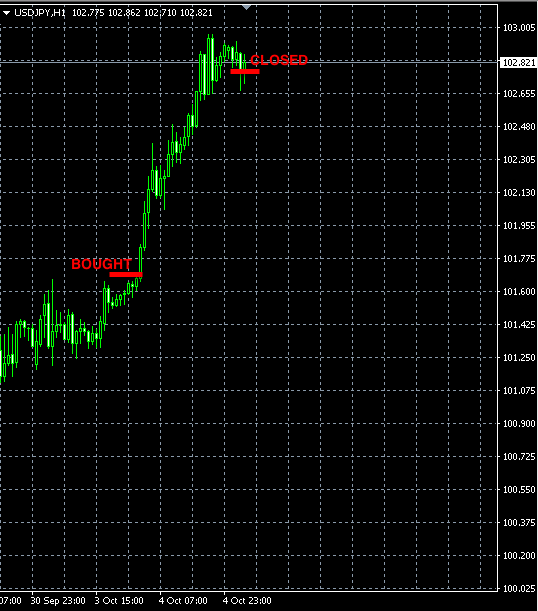 2. EURUSD – shorted at 1.1204, the stop-loss was later updated and triggered at 1.1163 for the net profit of +41 pips:
From: Dave Hughe

<plainfx@gmail.com>
Date: Tue, Oct 4, 2016 at 8:21 AM
Subject: EURUSD SL 1.1163
To:
On the chart this trade looked like this: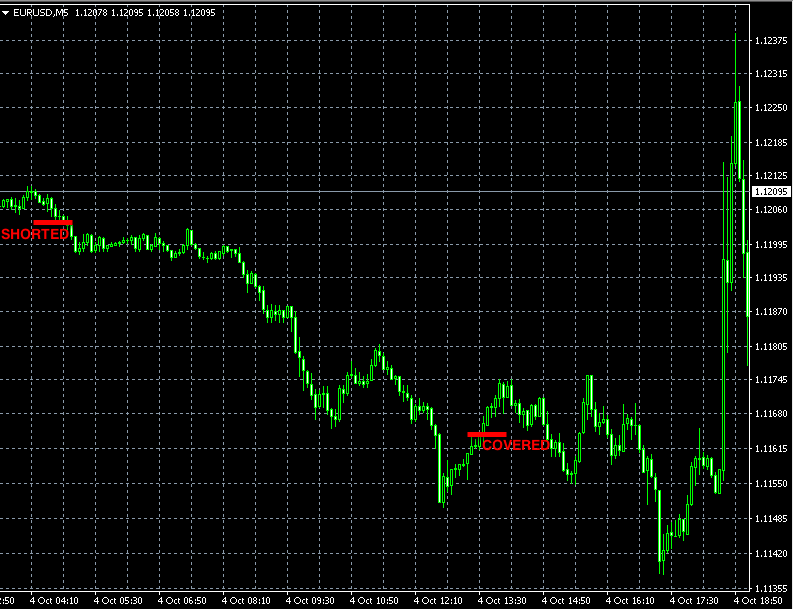 3. NZDUSD – bought at 72.93, the stop-loss order was later updated and triggered at the break even price:
From: Dave Hughe

<plainfx@gmail.com>
Date: Mon, Oct 3, 2016 at 9:09 PM
Subject: NZDUSD SL BE
To:
On the chart this trade looked like this: