Our USDCAD sell short signal made +165 pips of profit:
On Thursday morning we issued the following signal:
From: Dave Hughe <plainfx@gmail.com>
Date: Thu, Jun 22, 2017 at 7:27 AM
Subject: June 22
To:
USDCAD Sell 1.3298 SL 1.3450 P1= 1.3273 P2= 1.3215
This signal reached both profit targets and the last unit was stopped at 1.3241. Therefore the total profit for this signal is +165 pips (see the chart below):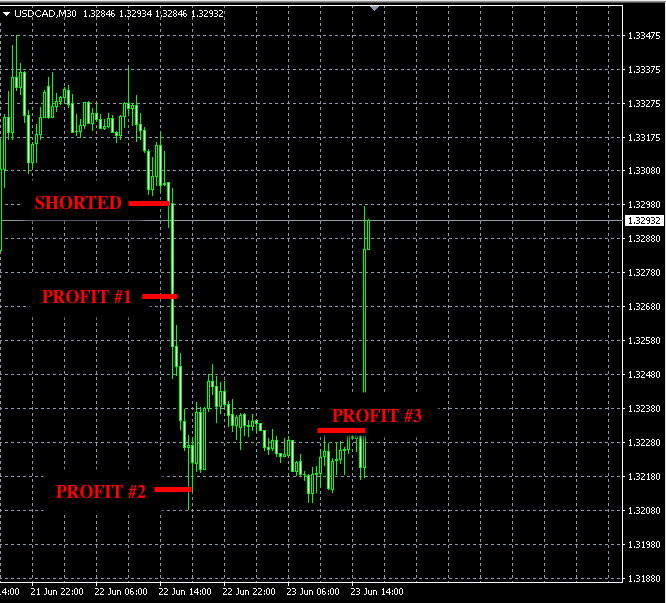 The chart above is the perfect example why it is important to set profit targets.
Notice how the price reached our second profit target within just 7 pips for only a moment and then it promptly pulled back. If we did not set the P2 profit target, our profit would be much smaller or even completely eliminated by the subsequent price surge on the news this morning.
You too can set profit targets with the same precision as we do. Just read our e-book "Forex Hacking":