KadoCapital highlights
Kadocapital is an online CFD trading platform that focuses on its clients, both new and experienced, by offering them the ultimate crypto trading and investing experience. With a large number of assets available, Kadocapital strives to become one of the biggest players in the industry by offering a wide variety of tools, useful featured, educational resources, and options to its customers. Sadly, the platform is not available for residents of the United States, so that's one thing to take into consideration.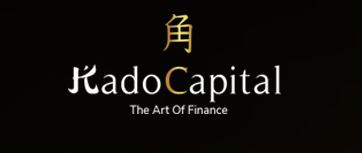 Kadocapital also offers over 800 crypto pairs and ICOs, a highly-intuitive web-based platform, and an updated and quick mobile app, to allow you to trade on the go, wherever you are. So, without further ado, here is what you should know about one of the newest brokers out there and whether or not you should choose it.
Trading software
Kadocapital's trading software is the most important thing that all new clients should be aware of. It's an advanced web-based platform that doesn't require you to download and install it. In fact, it works directly from your web browser of choice, regardless if you are on Mac or Windows. Real-time trading view charts, live support, asset alerts, real-time prices, and updates, buy and sell operations, as well as the possibility to make deposits, set limits, and manage and close and manage pending orders are all available directly from the Kadocapital platform.
Then you have an up-to-date mobile trading app that will allow you to trade and invest on the go, no matter where you are, with just a stable internet connection at your disposal. You can download and use it regardless if your mobile device runs on an Android or iOS operating system. Interactive currency charts, real-time profit, and loss data, and the option to open and close positions are all available directly from the app.
KadoCapital assets
The Kadocapital forex trading offer is varied as well as its asset list that includes crypto, commodities, indices, and shares. It's worth noting that Kadocapital's idea is to allow all types of users to trade and invest according to their own desires and goals. So, everyone, both beginners and experienced can become involved in the specific assets that they find most suitable for their objectives.
There are also more than 800 crypto pairs and ICOs available, as well as professional account leverage of 1:400, and variable spreads from 0.1 pip for all users, without limitations. Deposits can be made directly from the platform using USD, GBP, EUR, BTC, USDT, or ETH from your credit/debit card or cryptocurrency. The minimum deposit is $250 but the platform recommends starting with at least $1.000 in order to grasp and benefit from everything Kadocapital has to offer.
As for the Forex and CFD trading possibilities, they clearly represent an interest point in today's market and the fact that Kadocapital offers both it's a big plus. As you probably already know, CFD trading involves a lot more options in multiple markets while Forex trading is based solely on currency. Again, one of Kadocapital's numerous advantages is that it offers both of these trading solutions.
Account types
Another important thing that all possible future users should know is that there are six main account types that they can choose from Basic, Silver, Gold, Platinum, VIP, or Algo Fund. Special features some with each of them but the important fact is that regardless of your choice, you will still benefit from all the aforementioned features plus unlimited access to the hottest market news and support from a dedicated and professional team that's available 24/6 via chat, phone, or e-mail.
You should know that the platform will require a thorough verification of your account both when opening it and when requesting withdrawals in order to make sure that everything is done safely. Withdrawals are done by completing a special form that will be processed in three working days. After five more working days, you will receive your money in the same account that you used when you made the deposits in the first place.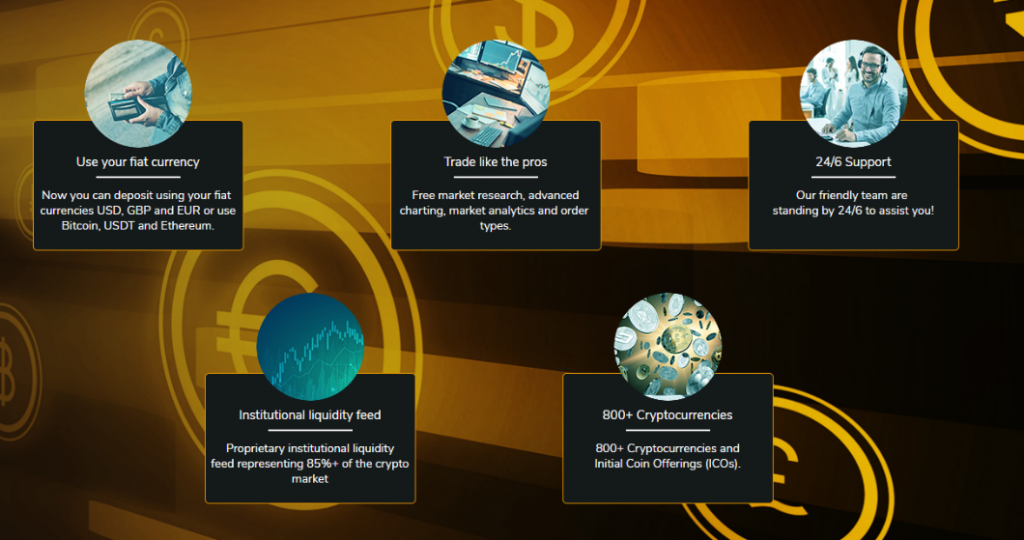 Education
The educational resources offered by Kadocapital are definitely useful and varied. They are meant to help each customer have a pleasant experience trading in general and to allow everyone to learn a thing or two about this domain.
Things like free market research, advanced market analytics and charting, as well as order types, and the unique support team will certainly help any trader, regardless of they have prior experience or not.
Another interesting resource is the possibility to take part in a 1 on 1 training with an expert trader regardless of the account type you choose or deposit. This unique feature is meant as a helping tool for everyone who wants to get involved in trading more deeply, to learn key tricks, and to take those first steps safely.
Conclusion
This thorough analysis of Kadocapital was made taking all possible risk factors and benefits into consideration and we did not find anything suspicious that might make you turn away from using it. Kadocapital works in a regulated environment that will allow you to invest and trade safely, quickly, and easily.
With its huge number of tools, features, educational resources, and assets, Kadocapital can certainly become a top trading platform in the months to come. It remains to be seen whether or not it will live up to its expectations but so far, things are looking up for Kadocapital!