InvestingCrypto Highlights
InvestingCrypto is a leading brokerage offering the opportunity to get involved in the global financial markets via a broad range of assets, including cryptocurrencies. Ensuring its customers will manage to achieve their goals, is one of the top priorities, which is why the brand had worked on an infrastructure well-suited for the current market conditions. 
As we're about to see today, there are many benefits and features associated with a trading account at investingcrypto.com, and the main focus will be on highlighting the most important ones. 

InvestingCrypto Trading Software
A web-based solution that works as a bridge to leading exchange platforms, is the choice of InvestingCrypto, one that should be suited for trading a broad range of cryptocurrencies in a secure environment. Although the asset list is more diverse, the main focus is on crypto and thus the platform has been reinforced to meet the challenges of this still-developing market. 
The WebTrader is easy to use and incorporates useful trading tools, the result of the hard work done by a team with over 25 years of trading experience. The platform can be accessed on a browser, without any prior installation required. 
InvestingCrypto Assets
Wanting to help people discover the world of investing with CFDs, the InvestingCrypto asset coverage currently includes 80+ cryptocurrencies, popular FX pairs, some of the most popular stocks and indices, as well as commodities.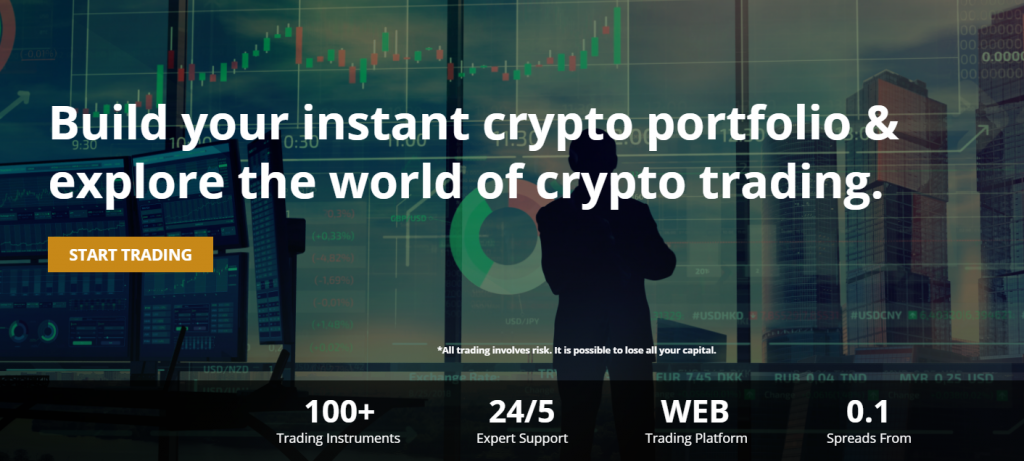 It is important to note the focus is on crypto, given this market had attracted both retail and institutional investors over the past year, leading to massive price action developments and high volatility. 
For crypto, there is a 24/7 trading schedule, while for the rest of the assets, the usual 24/5 schedule. Traders will be able to use flexible margin and take advantage of tight trading costs and accurate trade execution. 
InvestingCrypto Account Types
Thanks to an account offering with 5 different options, traders can choose what's best for them based on capital available for trading or personal goals. Basic, Standard, Gold, Platinum, and VIP accounts come in hand with different features, including daily news, access to a Trading Academy, weekly market review, support from an account manager, or account monitoring by top analyst group. 

To fund a trading account with InvestingCrypto, traders can use a variety of methods, based on their country of residence and convenience. Fees might be applicable, especially when it comes to withdrawals. 
Conclusion
With a focus on crypto and yet a very diversified trading offer, InvestingCrypto turns out to be a very promising brokerage, one to be considered by a broad spectrum of retail traders. The company shows a customer-oriented approach and the end-user will ultimately benefit from better trading conditions. For more information, you can check the brand's website.