The USDJPY hit the stop loss and brought in +172 pips of profit as expected.
The market has been consolidating since the last night waiting for the Federal Open Market Committee meeting results. There were 3 signals issued today: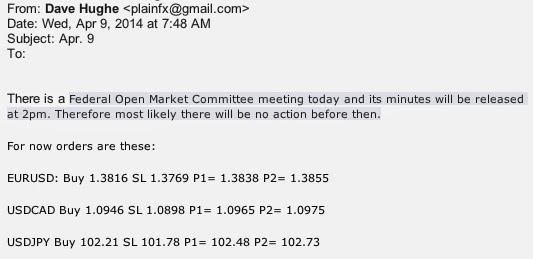 The CAD and JPY signals were cancelled later on but the EURUSD worked quite well.