500Investments Highlights
500Investments is an online trading brand owned and operated by Cabsy Holdings Ltd., focused on providing an innovative approach to trading for traders from all around the world, except for several restricted jurisdictions like the United States of America. The main reason why the broker benefits from increased attention has to do with the broad coverage of instruments, currently including more than 1,000 different assets, including tens of FX pairs, alongside stocks, indices, commodities, and crypto.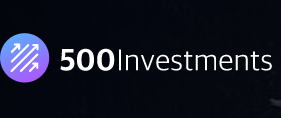 Alt-text: 500Investments logo
Privacy and security are two of the main concerns for 500Investments, which is why the company uses advanced encryption methods and has clear rules for dealing with personal and financial data. Customers only need to take care of the trading process, while the broker takes care of the rest. Do you want to know if 500Investments is a reliable broker? Our review should help you get an answer.
Trading Software
In a market flooded with different brokerage brands, the only way to succeed is by providing a unique trading experience. To do that, 500Investments had designed a proprietary platform, instead of relying on an existing solution. This approach comes with both pros and cons, but ultimately, we came to the conclusion that the platform is simple, fast, and integrates multiple useful tools.
With it, traders can benefit from Social Trading, TradingView charts, or place price alerts. Also, this is a multi-compatible trading solution, considering it's web-based and any trader is able to access the platform from any device, starting from desktop, laptop, to smartphone and tablet.
This is a platform flexible enough to meet any trading style and adapt to all assets that are currently part of the offer. At the same time, it does not have an overly complex interface, making it ideal for traders that are still in their early stages.
500Investments Assets
One of the most important highlights of the asset coverage is represented by the 500Investments forex trading offer. At the time of writing, there are tens of different currency pairs (majors, minors, and exotics) available for trading with up to 1:400 leverage. The spreads floating and the maintenance margin is 0.125%.
On top of that, traders can benefit from a broad selection of global stocks, indices, commodities, and tens of different cryptocurrency instruments. In doing so, 500Investments is now a multi-asset broker, able to satisfy the needs of many different traders. During a period when markets are increasingly volatile, it would be imperative to have a diversified exposure, and thanks to the offer assembled by 500Investments, that's now possible.
Account Types
The 500Investments does not end just with 1,000 different assets, but it also provides access to 5 different account types:
Basic
Silver
Gold
Platinum
Diamond
With the same goal of meeting the demands of a broad range of traders, 500Investments wants to make sure that access to the markets is ensured without major roadblocks. As a result, traders can open a basic account with as little as $250. In case they only want to test the services, they can trade on a demo account, to see how the platform can perform.

Among the most notable features associated with the 500Investments accounts, we should mention 24/6 support, free access to trading academy, daily market briefs, webinars/seminars, and support from a dedicated/senior account manager. Only the large account holders will benefit from features like exclusive updates, wealth management, and giveaways.
Education
Taking part in traders' education is one of the main goals at 500Investments, which is why all traders will benefit from access to a trading academy. They will be introduced to the basics of trading and learn how to get involved in the markets. Alongside this, it is important to note the Social Trading capabilities, and daily market briefs. The support of dedicated account managers could also play an important role along the way.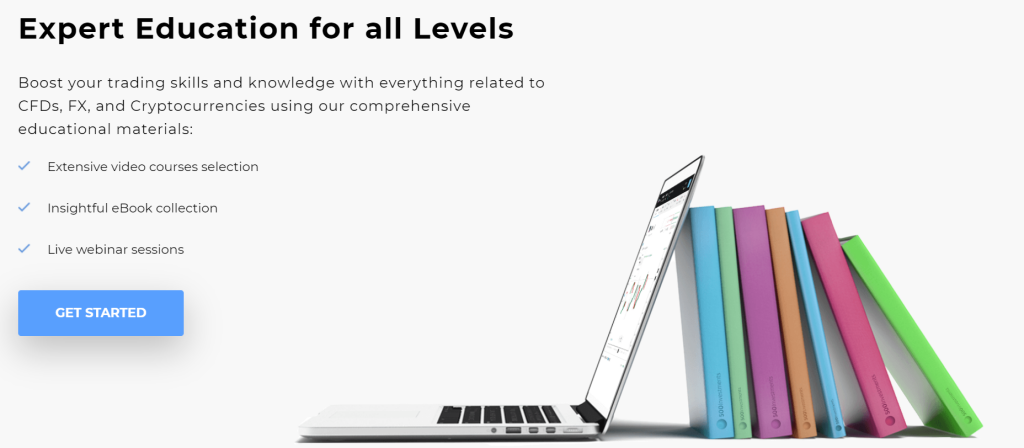 Conclusion
500Investments is a well-established FX and CFD broker, wanting to reach traders that aim to take advantage of the massive potential in the financial industry, without limitations. This is an international brand that had already proven to be one to be trusted. With its expertise in the trading field, 500Investments has the ability to stay updated with the latest market developments and provide its customers with the most useful trading benefits. In case you want to trade FX and diversify with other popular assets like stocks, indices, commodities, or crypto, you should take a look at what 500Investments currently has to offer.